Posted on 08/07/2021 by Peter Tessel
Yesterday marked the end of our spring course 'Search Design with Spinque Desk'. This time we invited some of our clients in the cultural heritage domain to participate. The Dutch Network War Collections, the International Institute of Social History, the Fortunoff Video Archive for Holocaust Testimonies and the RKD - Netherlands Institute for Art History delegated a total of seven students. Together with our PhD-student Daria Alexander they took a 6-week deep dive into Knowledge Graphs, Search Strategies, Design Thinking and Data Virtualization.
Lectures
The course started with four weeks of basic training. During the first week we presented an overview of Spinque Desk, identified the relevance and information gaps...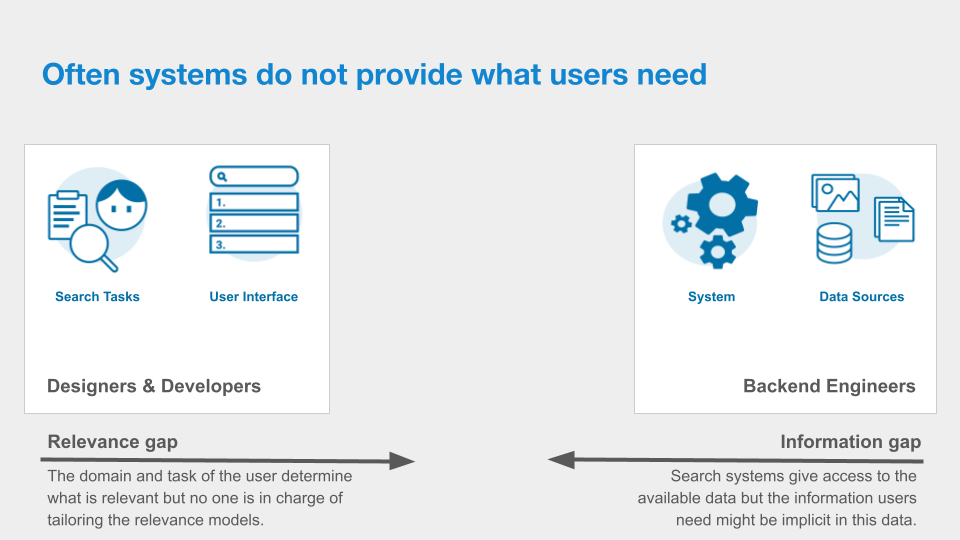 ... and introduced Search Design as a way to bridge them. How is relevance and knowledge modelled to provide users with the best search experience?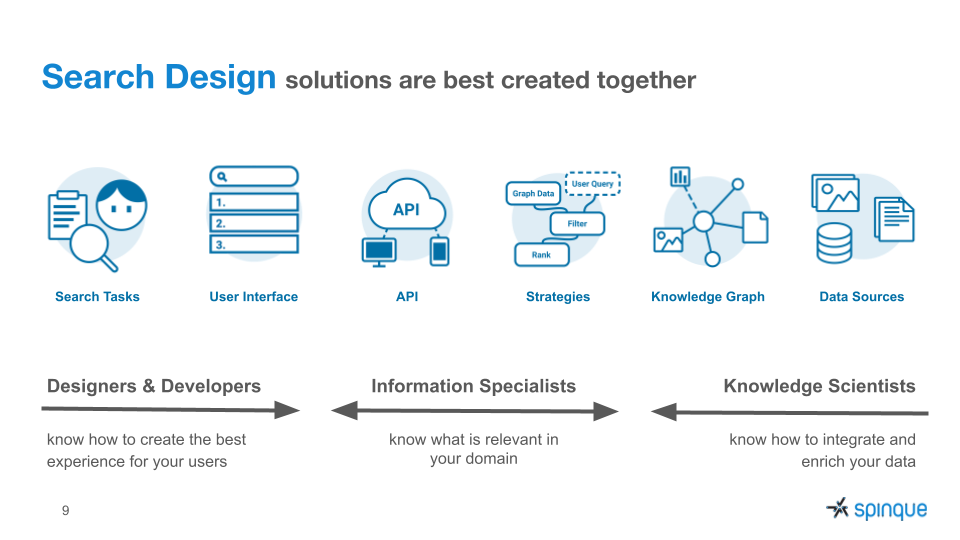 In the second lecture we introduced the concept of relevance and showed how relevance is modelled using Search Strategies in Spinque Desk: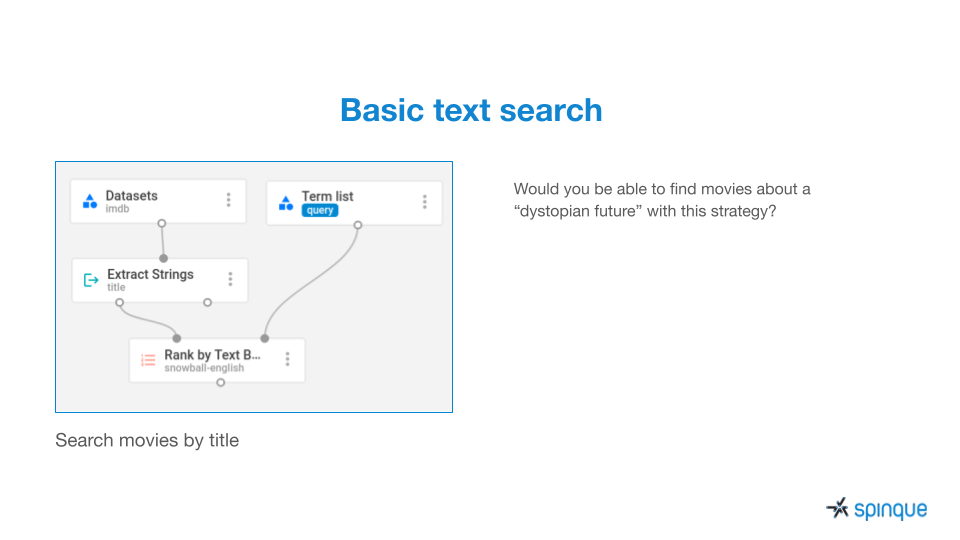 In the third lecture we explained how we apply Design Thinking to the development of search solutions and how Search Strategies are deployed as API endpoints: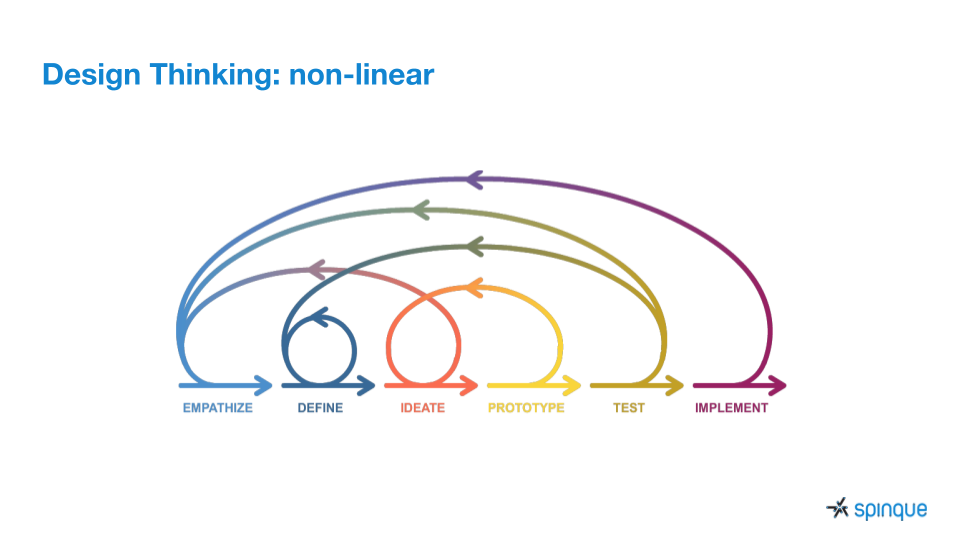 During the fourth and final lecture we showed how you get your data into Spinque Desk and how you turn it into a knowledge graph: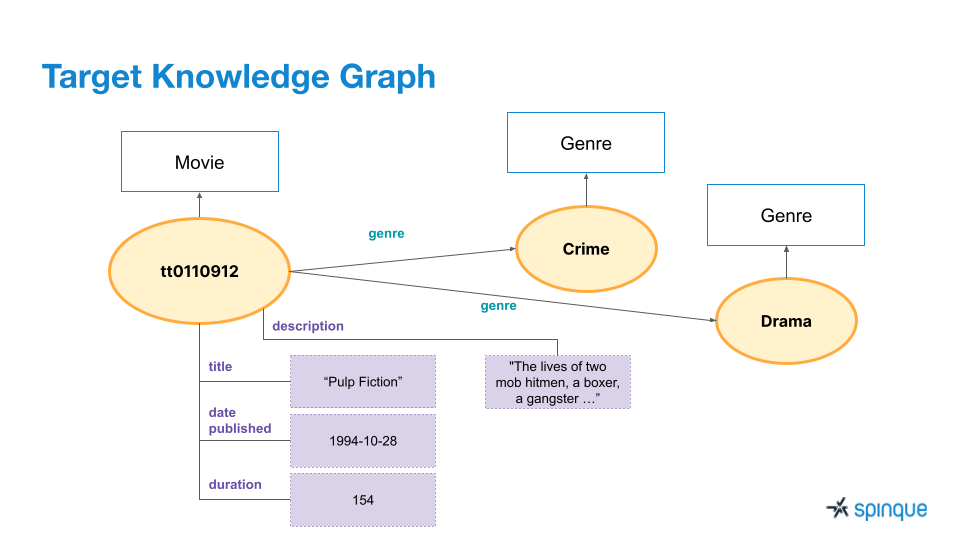 Practicals
We used the movie domain as the running example and in between lectures the students applied what they had learned in a series of practicals where they designed the relevance models of new Netflix challenger FLIQUES. The students started out by building Search Strategies that provide the basic search functionalities: searching for movies, returning movie details, finding related movies, autocompleting search queries and creating genre filters: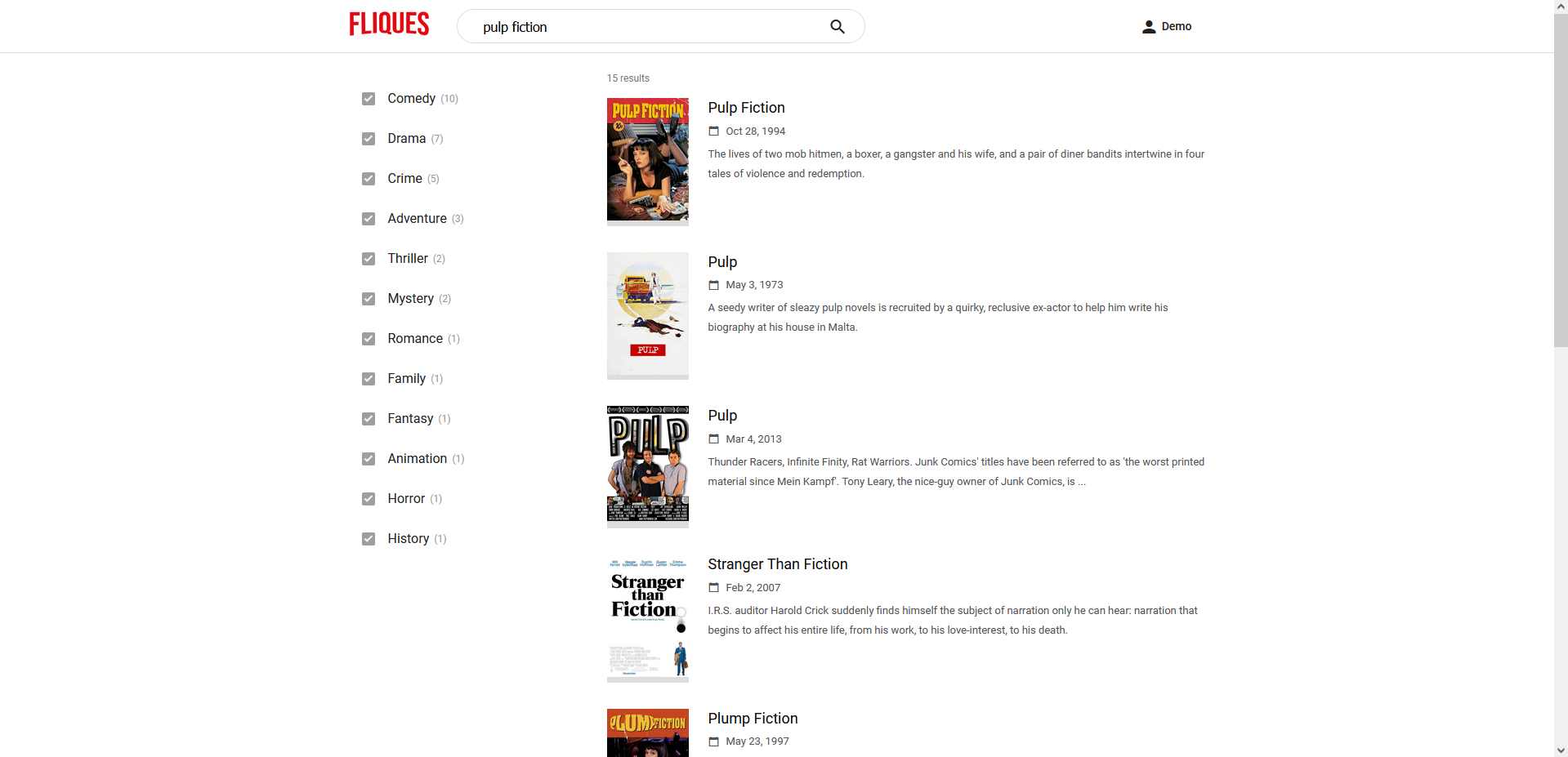 Next the students went looking for specific needs users might have that could give FLIQUES a competitive edge. The students interviewed spouses, children, friends, housemates and colleagues and identified numerous new search tasks: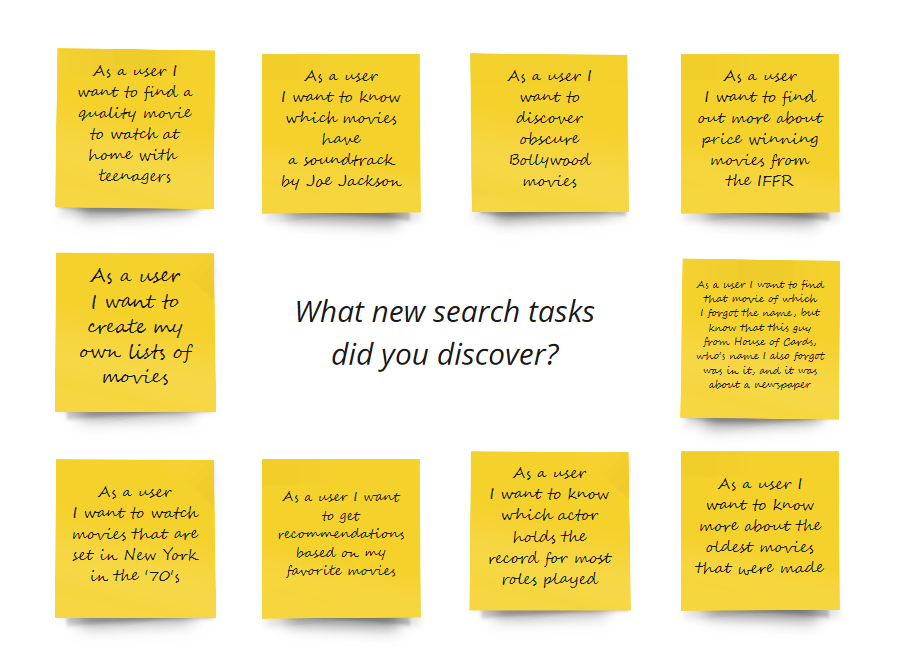 These search tasks were grouped and prioritized: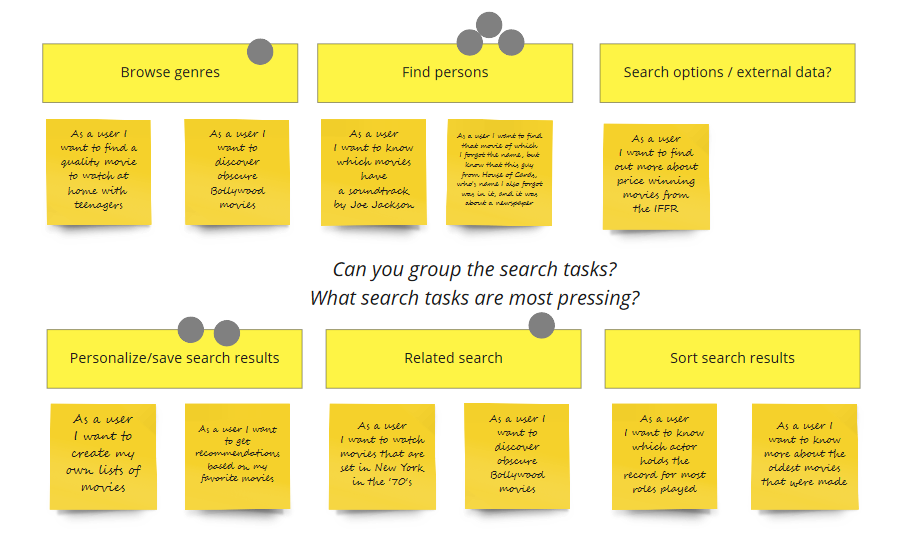 And the data model, interface and search strategies were (re)designed: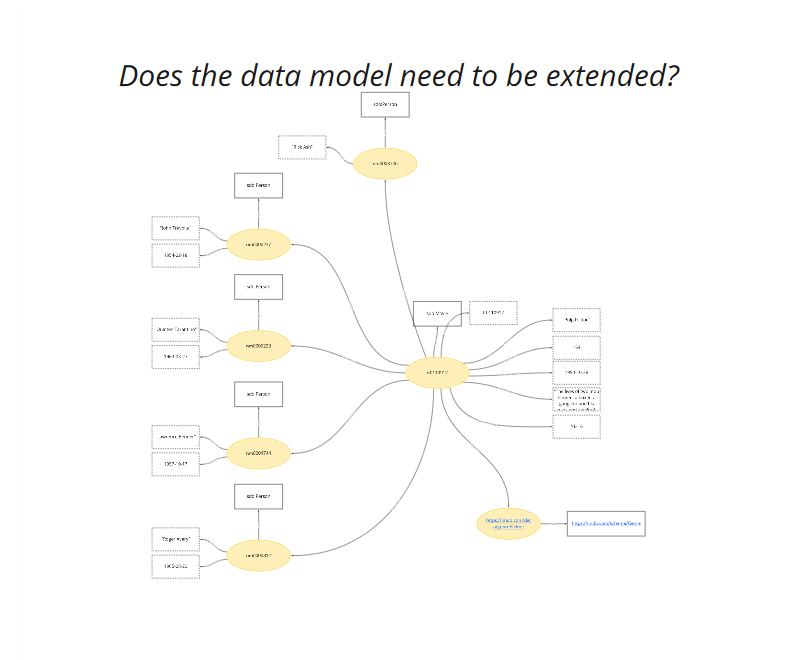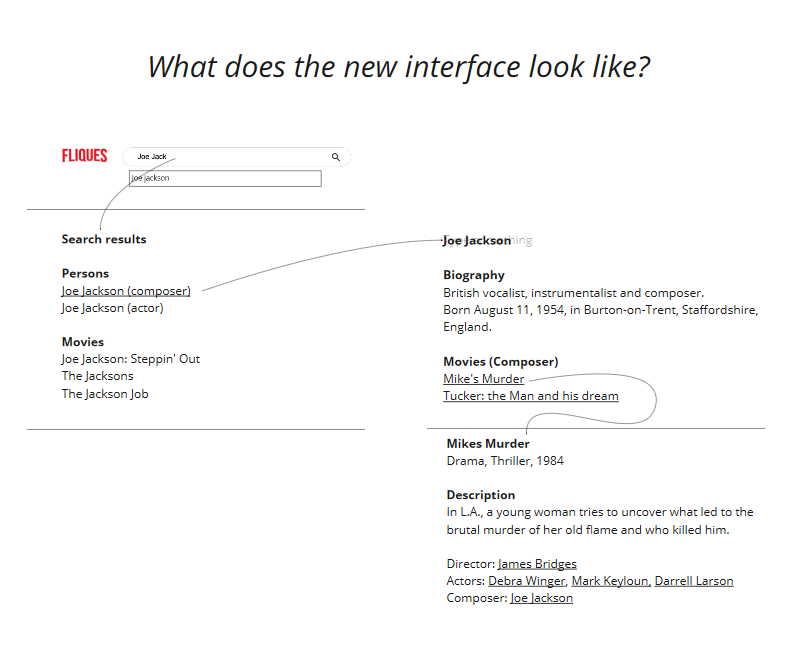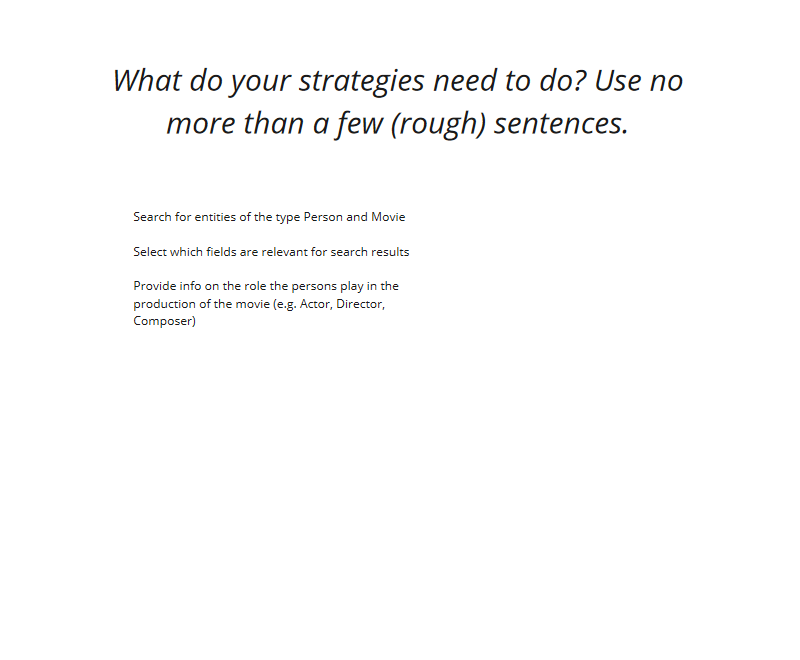 In the last practical the students created a dataset in Spinque Desk, filled it with CSV files and wrote data mappings to create a knowledge graph out of it: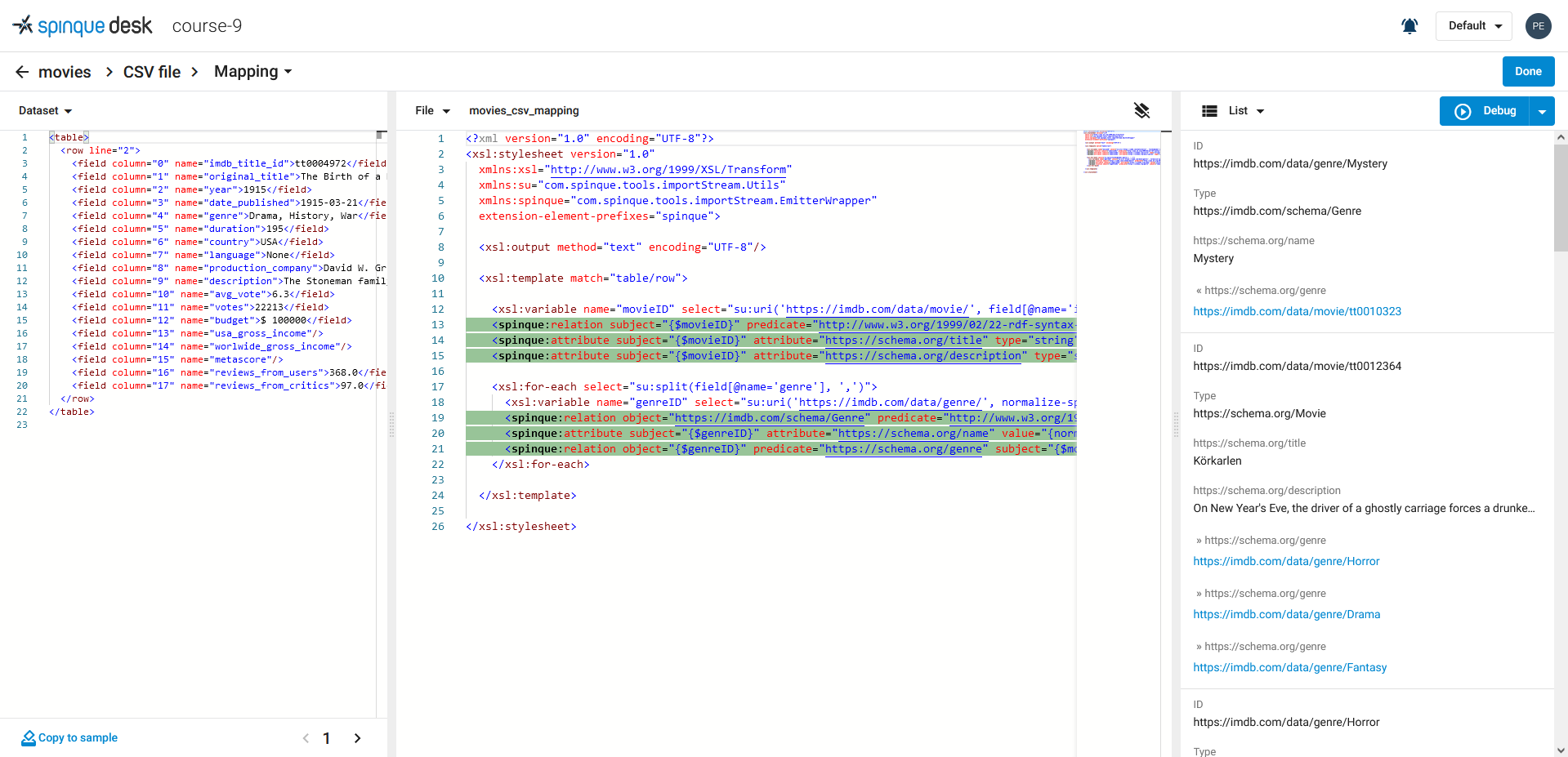 Project
After four weeks of lectures and practicals the time had come for the students to put into practice what they had learned. Each student took a topic from their own work practice and defined a final project together with a mentor. They worked on this for a week and presented it at the sixth and final meeting: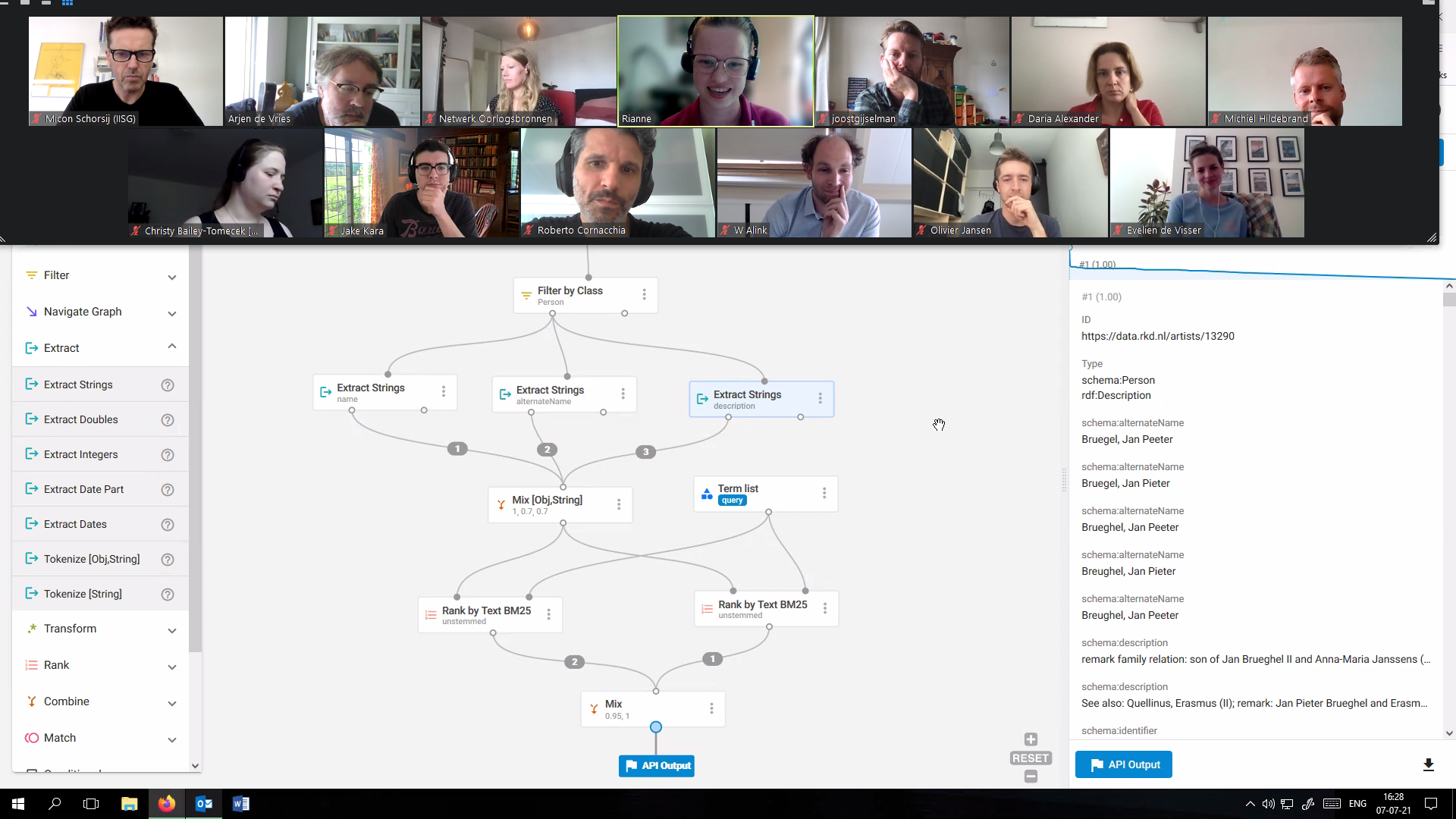 The students worked on turning an access database on strikes into a knowledge graph, on using subtitle files to search in videos of WWII, on adding additional events to the lives of war victims, on finding similar testimonies about the Holocaust, on making the ranking of artist more intuitive and on retrieving articles based on named entities.
When everyone had presented their project it was time for the graduation ceremony and some drinks:

We would like to thank all students for their participation, are proud of their achievements and look forward to their future projects!
Interested to know more or considering signing up? Here you'll find all information about the Spinque Academy.