Posted on 21/04/2022 by Peter Tessel
Recently we finished a project in which we replaced the out-of-the-box search of OutSystems with Spinque technology. OutSystems is a low-code development platform that enables its users to rapidly develop and deploy enterprise applications. It provides components that are dragged and dropped to create data models, user interfaces and workflows; one of them being search.
We interviewed Matthieu de Graaf, Tech Lead at Transfer Solutions, about the project and our collaboration:

What prompted the project?
'Our client is a very decentralized company that operates its business through operating companies (OpCos) in over 70 countries. It is well known for its innovative advertising and marketing that it develops in cooperation with agencies worldwide. The headquarters wanted to give the individual OpCos insight into the quality of all the different agencies and to promote the exchange of ideas and inspiration about their projects.'
What was the intended solution?
'We envisioned an internal 'Facebook' where agencies can present themselves and their work. Marketers at the OpCos search and browse these profiles when they start new projects and leave reviews and likes when they're done.'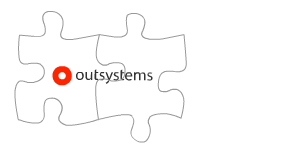 Why did OutSystems' search fall short?
'Being able to search well in the agency profiles was a key success factor in the project. The first version of the app fell short in that regard, so we really needed good search technology. The agencies and their projects have a lot of characteristics people want to be able to search on. Apart from the descriptions of the projects you can think of the type of services an agency provides (do they build apps, make displays, organize events, etc), the product categories and brands they worked for, their country and region and many other aspects: how is their company culture and what is their diversity, inclusion and environmental policy like? OutSystems' out-of-the-box search basically allows you to define a database query. This query gets complicated easily, tends to slow down and results in hits and misses but nothing in between.'
What did Spinque technology bring you?
'The "fuzzy" search of Spinque enables us to combine numerous search criteria, weighs different characteristics and assigns corresponding scores. It quickly returns rich results ranked by relevance. At one time we had implemented both search options for test purposes and we could switch between them; the out-of-the-box search didn't return the most relevant results first while Spinque's search did and even faster. Another thing I like are the facets that not only allow you to filter but also show you the distribution of the results.'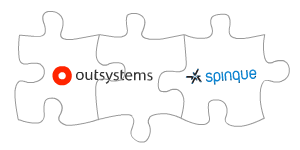 Are you planning on using Spinque more often?
'I got acquainted with Spinque during the project and followed the
Introductory Course
to better understand its operation. The collaboration within the project was pleasant and the integration of Spinque in OutSystems went smoothly, they are a good match: two low-code platforms for rapid development. I am convinced that the project I'm currently working on will also benefit from advanced search, I just need to convince my client ;) I'm also spreading the word within Transfer Solutions; in a few weeks we will organize a workshop in which I will teach a number of colleagues how they can integrate Spinque into OutSystems.'
With Spinque, Matthieu managed to develop an application that helps marketers to easily find relevant projects and agencies. We are curious what else Spinque technology will be used for within OutSystems. We'll keep you posted!